Even if you're not into make up, it's important to find products that nurture you and help you look your best.  I find having excellent self-care products helps make me feel special and cared for.  After all, I like to think if I'm busy nurturing and educating my children all day while keeping house and cooking and working part-time, I should enjoy having some special products that make me feel my best.  I recently had the opportunity to try out four 
Koru Naturals
 products that did just that.
I tried out:
Emu Oil Shampoo and Emu Oil Leave-in Conditioner (currently $17.10; list price is $18.60),
Skin Clear Cream ($19.20), and
Manuka Honey Propolis Soap ($7.90).
About Koru Naturals
Koru Naturals is a company based in New Zealand that does not believe in animal testing and seeks to use only the most natural ingredients.
How We Used the Products
I used the shampoo and conditioner.  I also used the conditioner on Cuddle Bug's thick, snarly hair.  I also used the Manuka Honey Propolis Soap.  My husband used the Skin Clear Cream.
What We Thought about the Products
Emu Oil Shampoo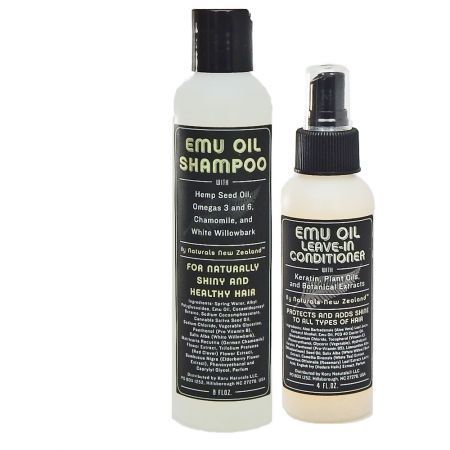 I had the opportunity to try Emu Oil the last time I
reviewed Koru Naturals
, and I loved it!  It softened up my tough heels, so I couldn't wait to see what it did for my dry, naturally curly, gray hair.
The shampoo did not disappoint.  I felt as if it nourished my dry hair.  I would definitely use this shampoo again.
One thing that took some getting used to was the texture of the shampoo.  Because it was Emu oil based, it was much runny than regular shampoo.  For me, I had to use a bit more than I would with traditional soap to get a good lather.  At first, I tried to use the amount I would with a store bought shampoo, but my hair did not feel thoroughly cleaned.
Emu Oil Leave-in Conditioner
I love, love, love (!!!) this product!  I can't say it enough.  My hair is generally very snarly when I get out of the shower thanks to its coarseness and curls.  Even when I use a traditional conditioner, my hair is snarly.  But with the Emu Oil Leave-in Conditioner, oh my!  Life is so much easier.
This conditioner is meant to be used after you're out of the shower.  As I was combing through my wet hair, if I hit a snarl, I simply sprayed a bit of the conditioner on it, and the comb then could just glide through my hair.  Because some of the residual conditioner was on my comb, I could get other snarls out, too.  I generally only had to use the spray once or twice after a shower.
It worked so well for me that I started using it on Cuddle Bug's hair.  Cuddle Bug has thick hair that is down to her waist, so getting through the snarls is usually a fight, but not with Emu Oil Leave-in Conditioner.  Love it!
Skin Clear Cream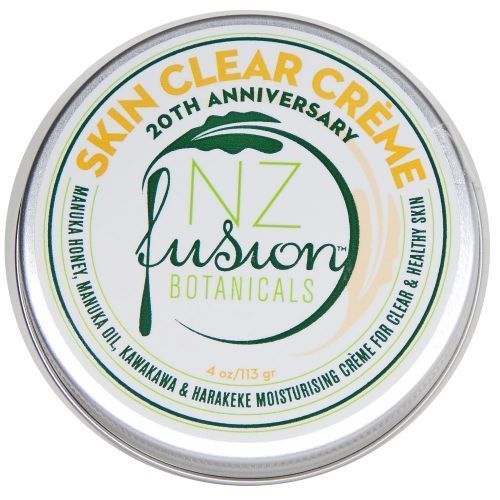 This cream comes in a fairly flat, round container, so I was thinking it would be more of a solid lotion.  Imagine my surprise when we took off the inside lid and lotion splashed out.  That was a bit messy!
My husband started using this because there is a warning to test this lotion on the inside of your arm and wait 72 hours to see if you have a reaction.  Since I tend to be very sensitive to things, I let him try it out instead.
He has much drier heels than I do, and when I had him use the Emu Oil from the last review on his heels, I thought he'd use it all up!  So, I had him try this instead since it's thicker and can stretch further.  During the few weeks that he has used this, we've both noticed that his heels are much softer.  However, it does have a strong scent, which my husband is not thrilled about.
Manuka Honey Propolis Soap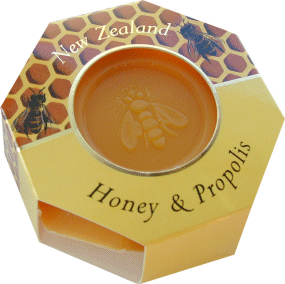 This soap felt truly indulgent.  It's a great moisturizing soap, which is perfect for the drying winter months.  I used it at least once a week and my skin felt softer afterward.
I was one of 100 people reviewing various Koru Naturals products.  For more reviews, click on the link below: